Summer Schedule

*Athletes' placement into TKA's Summer program will be based on TKA coaches' recommendations.
TKA Beginner SwimFit Crew

Pre Beginner SwimFit Crew swimmers include athletes who are introduced to swimming as a fun sport. Focusing on breathing bubbles and basic kicking and freestyle techniques, Pre Beginner Crew swimmers learn the first elements necessary for a strong swimming foundation. The love and passion for swimming are introduced at this level.

Days Monday - Friday

Time 4:15-4:45p.m.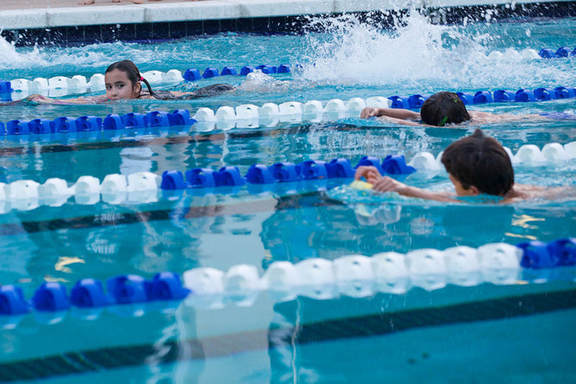 TKA Intermediate & Advanced SwimFit Crew

Intermediate & Advanced SwimFit Crew begin to work on race strategy and advanced speed and interval training. Freestyle and breast stroke drills and techniques are emphasized in greater detail. This group also finishes the individual medley with the introduction of the butterfly and backstroke. Training in all four strokes will prepare these swimmers for racing in the individual medley during their high school years.
​
Days Monday - Friday

Time 4:50-5:35 p.m.
TKA Masters SwimFit Crew

Swimmers in TKA Masters pride themselves on swimming better, faster, and stronger. Swimmers here benefit from interval, speed, and power based workouts as well as stroke technique training. Coaches supplement in-pool training with training outside of the pool. Running, pushups, squats, lunges, and other challenging exercises are part of TKA's workout regimen.

Days Monday - Friday

Time 5:40-6:40 p.m.


​Note: Practice days and times are subject to change.

*Summer 2018 Payment Dates:

Summer Session #1: June 11th (4 Week Session or 8 Week Session)

Summer Session #2: July 9th (4 Week Session)

Summer Session #3: August 6th (2 Week Session)